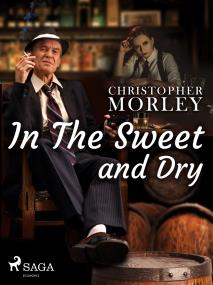 In the Sweet Dry and Dry
Written just before Prohibition, "In the Sweet and Dry" tries to entail the possible troubles that might happen in the future. It takes both sides of the argument, and sketches out the various methods that could be used, some of them being rather over-the-top, like legislating most fruits and vegetables as unsafe, or intoxicating large groups with breathable alcohol.

Christopher Morley (1890–1957) was an American author, poet and journalist from Pennsylvania. His father was a mathematics professor and his mother a violinist. The family moved to Baltimore, Maryland, in 1900 and he later studied modern history at Oxford. After getting his degree, he moved back to America and married Helen Booth Fairchild, with whom he had four children. Morley was a prolific writer and is remembered for novels such as "Parnassus on Wheels" (1917), "The Haunted Bookshop" (1918), "Thunder on the Left" (1925), and "Kitty Foyle" (1939).
---